About Us
Our predecessor, One-Stop Tax and Business Service was founded in 1984 on the principle that a small tax preparation and bookkeeping firm can possess the necessary big-firm attributes while maintaining a personal touch with our clients. Over 30 years later, we still provide prompt, reliable service for our individual and business clients who are distributed throughout the Washington, DC metropolitan area. Many of our clients have remained with us during the entire time of operation.
As of February 2016, we have merged with CLM Financial LLC, allowing us to expand our business service offerings. Capable of preparing returns for any state with a state income tax, we now serve clients residing in about 10 states. We offer comprehensive, computer-based tax preparation services for individuals, small businesses (sole proprietorships, partnerships, corporations, LLCs, and LLPs), non-profit organizations, trusts, and estates. Our current client base includes retail stores, contractors, day-care centers, beauty salon operators, service companies, youth homes, and a variety of home-based businesses.
In addition to tax preparation, we provide small businesses with monthly or quarterly bookkeeping and state-of-the-art payroll service. We are also experienced in preparing estate returns and fiduciary returns for estates and trusts. We will work closely with the estate's administrator/executor to properly define the decedent's final estate and prepare the estate return.
Our staff also provides consulting services to business owners seeking to obtain bank funding for merger/ acquisition, working capital, equipment, and real estate financing. We will assess the company's financial strength and assist in the loan application process. We stay current with bank lending policies and guidelines and also provide contract services to financial institutions in the areas of credit risk review and commercial credit analysis.
We maintain active memberships with several local and national accounting and tax organizations and annually attend continuing education seminars to stay abreast of the ever-changing industry regulations and trends.
---
Meet the Team
Michael V. Pierre,
Principal
michael.v.pierre@clm-financial.com
M.S., Northeastern University, Boston Massachusetts
A business owner since 1995
Registered Tax Preparer
Lifetime member of Alpha Phi Alpha Fraternity, Inc.
"Low-Cost Legal Plans & Find Local Lawyers Near You" – https://mpierre105.wearelegalshield.com/
---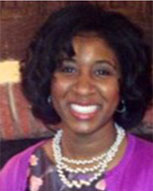 Lisa-Marie Pierre
Accountant – Registered Tax Preparer
lisa@clm-financial.com
BS, Accounting & Business Administration, University of Maryland
MBA, University of Maryland
Registered Tax Preparer
17+ years of retail and commercial banking/ lending
Non-profit board member of various organizations (including president & treasurer)
Member, American Institute of Certified Public Accountants (AICPA)
Member, Maryland Association of Certified Public Accountants (MACPA)
Member, National Association of Tax Professionals (NATP)